With practicality and safety built in as standard, Palio Express is engineered for modern homes and suitable for most rooms. Whichever design and format you choose, you can be confident your floor can effortlessly cope with whatever life throws at it.
For rooms where hygiene is key such as kitchens and bathrooms, it's reassuring to know our floors have a waterproof surface that shrugs off dirt and microbes. Palio Express is super easy to clean so you can simply sweep, wipe and get on with your day!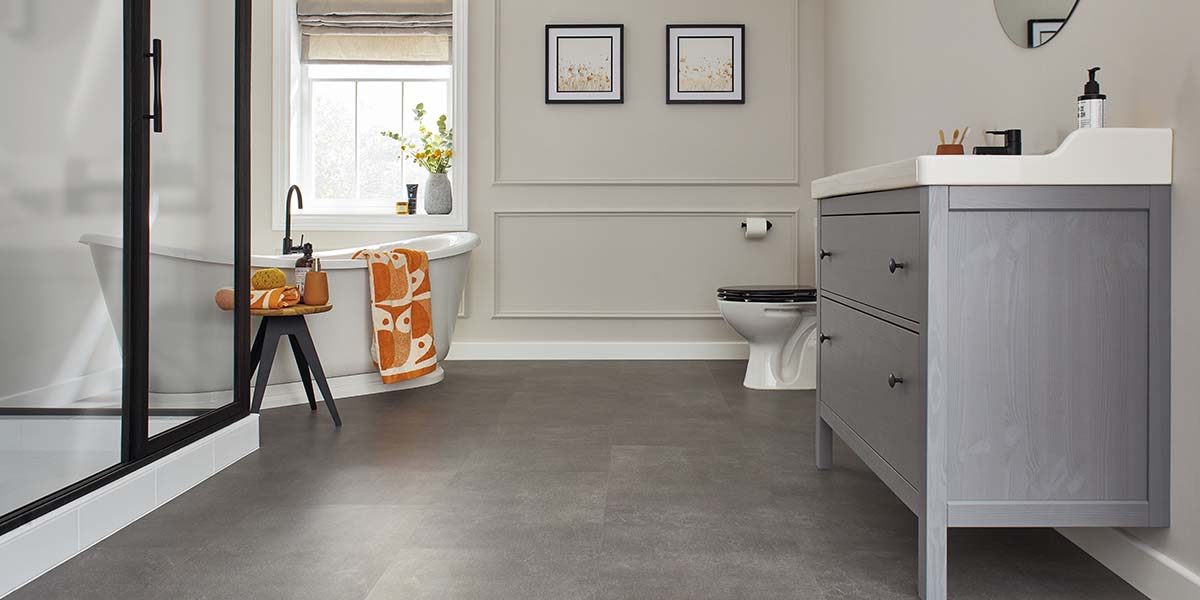 Perfect for upstairs rooms and playrooms, the pre-attached acoustic layer on our Korlok and Palio Rigid ranges helps to reduce noise transfer to rooms below for a quieter and more peaceful home. Not only that, Palio Express flooring is compatible with both wet and dry underfloor heating systems up to 27oC, providing extra comfort during the colder months.
If your home has different sub-floor conditions, you don't have to compromise on style. We offer a collection of designs in both rigid core and loose lay formats for a seamless look from room to room.
Get some inspiration for your rooms below
FREQUENTLY ASKED QUESTIONS
What are the flooring formats you offer?
How do I install Palio Express flooring?
What tools do I need to install vinyl flooring?
How do I clean my Palio Express floor?